Creating Happy Kids' Smiles!
You love your child and want the best for them: happy lives, success in all they decide to do, health and wellness, and a clean, bright smile that brims with confidence.
At Spangler, Lambert & Lipp Pediatric Dentistry, we understand and share the same goals. Every child we see is treated as a member of our family, gently and with loving kindness, and we extend the same warmth and friendship to their parents.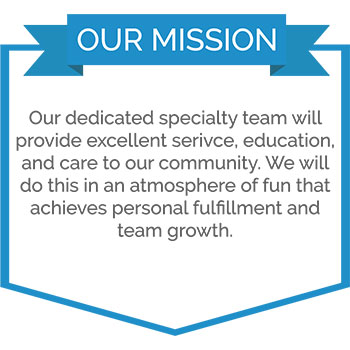 For Dr. Gina, Dr. Gail, Dr. Kate, Dr. Kelly, Dr. Baechtold, and our team, nothing is more rewarding than providing care that improves and maintains health. We strive to make every visit painless, positive, and filled with laughter and smiles!
Why Choose Spangler, Rohlfing & Lambert Pediatric Dentistry?
Our Winston-Salem and Kernersville practices see only infants, children, adolescents, and youth with special needs. We have designed our space to be kid-friendly and engaging, with a safe and fun environment. From the inviting reception area with toys and games to appropriately sized treatment chairs and tools, this is an office designed around children. When a young patient finishes a visit and is having so much fun they do not want to leave, we are thrilled!
Our four pediatric dentists are board certified by the American Board of Pediatric Dentistry. In addition to their dental degrees, each has completed advanced, post-graduate training in their specialty and passed the rigorous certification examination process. They are skilled at meeting children's unique dental needs, offer worry-free care, and work closely with parents to understand their desires.
Our team members have been chosen for their experience, gentleness, and friendliness. Each enjoys working with children and is skilled at making even the most hesitant little one feel safe and secure during their visits. Both customer service and clinical staff are highly-trained, responsive, and accommodating. All of our team members excel at connecting with children, using age-appropriate language to explain procedures, and winning the trust of kids and parents.
Our passion for education is core to how we practice. We understand the importance of dental health, the connection between oral and systemic wellness, and how critical it is to develop good dental hygiene habits at an early age. At the same time, we recognize that each child and every family has specific concerns. Instead of lectures and judgment, we provide practical and useful information to parents and patients, finding solutions that fit their needs. As our doctors are constantly attending continuing education opportunities, they are able to offer the most current information and strategies.
Our Winston-Salem and Kernersville offices are dedicated to providing an exceptional experience with every interaction. We are here support each family, whatever their needs. As an independent practice, we set our schedule, ensuring patients are seen on time and never rushed through a visit.
In the Community
Our office enjoys giving back to our community in many ways. Some of the things that we take pride in participating are:
Healthy Kids Day
Festive Family Friday at SciWorks
SciWork's Dental Health Day
The Bermuda Run 5k through Twin City Soccer League
Lillie's Friends
Kernersville's Movie in the Park Night
Forsyth Backpack Program
Dental Bus
Preschool programming and tours
Career day at local schools
YMCA
Bright Beginings
Local sports programs and sponsorships
Veteran's Dental Clinic
Parenting PATH: Positive Actions. Thriving Homes
Forsyth Dental Assisting and Hygiene Programs
Career days at local elementary and middle schools
Serving as board members on various community non-profits, businesses, and volunteer organizations.
For sponsorship and marketing inquiries please e-mail SRandLMarketing@gmail.com
Schedule an Appointment
The doctors and team at Spangler, Rohlfing & Lambert Pediatric Dentistry look forward to welcoming your little ones to our dental family. Please contact our Winston-Salem or Kernersville, NC pediatric dental office to schedule a visit, today!