Dental Care For Your Baby
Congratulations on the arrival of your baby! Are you prepared for the arrival of your baby's first tooth?
Follow these guidelines and your son or daughter will be on the way to a lifetime of healthy smiles!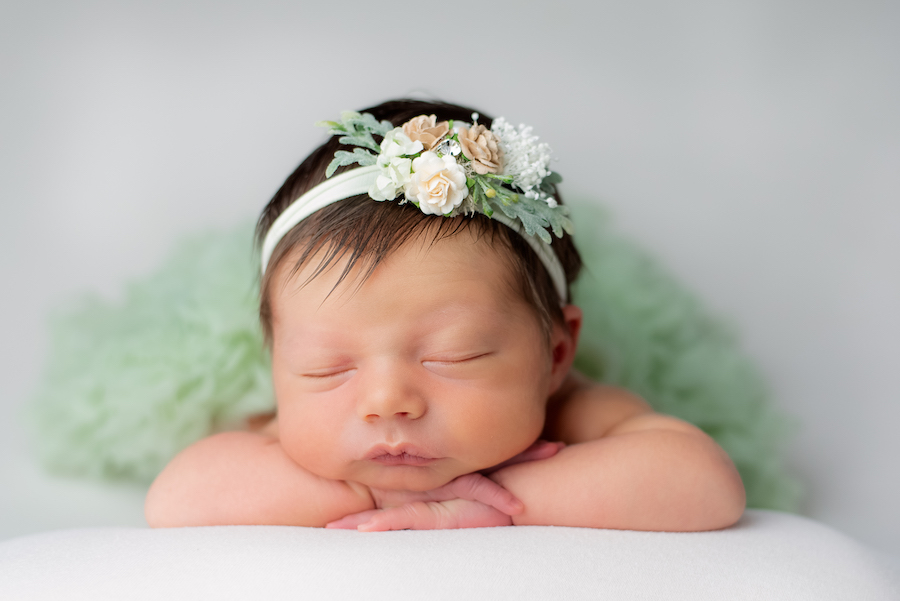 First Visit to the Dentist
It's recommended that you bring your baby in for a visit within six months of the first tooth's eruption — usually around his or her first birthday. Since decay can occur in even the smallest of teeth, the earlier your baby visits us, the more likely he or she is to avoid problems. We'll look for any signs of early problems with your baby's oral heath, and check in with you about the best way to care for your little one's teeth.
Remember that preparing for each dental visit with a positive attitude goes a long way toward making your child comfortable with regular checkups. Our specialty team is comforable seeing children from even a young age and the first visit is very similar to a well-child check at the pediatrician. We will discuss medical history, growth and development, preventitve strategies for good home care and address any specific concerns and questions that you may have.
Click the link here to schedule your baby's first infant oral care visit in Winston-Salem or Kernersville today!
What parents are saying after their first dental visit with us
Could not have been more pleased with the experience
"My daughter had her first dental appointment with Dr. Gail Rohlfing and we could not have been more pleased with our experience. The staff was very knowledgeable and tooth the time to explain each step of the process and what we should expect. Dr. Rohlfing was gentle and calmed my daughter's nerves with ease. We will be back and have already recommended the practice to friends and family!
-Lydia M
My daughter loves brushing and counting her teeth now
"My two year old loved her first dental experience with Jacquelyn and Dr. Kate! She can't wait to come back for her 6 month check up. She still talks about going to the dentist and loves brushing and counting her teeth now! :-)"
-Kassey H
They make the visit fun
"Dr. Kelly Lipp was so patient with my daughter during her first dental appointment and she made it fun! I'm thankful so my daughter will still want to go as she gets older. Also, Kylie is the friendlist face you see when you walk in and out plus the helpful! I couldn't have asked for a better experience for my toddler's first appointment."
-Erin E
Lots of helpful information
"Extremely positive experience for first toddler dental appointment. Everyone had such positive and helpful attitudes. The office was decorated very kid-friendly. Recieved lots of helpful information. Looking forward to next visit!"
-Wanda K
The front desk staff is really nice and helpful
"Went with my two-year-old today for her first dental visit. It was actually fun for both of us! The waiting room was kid friendly with little clubhouse with great books and toys. The front desk staff was really nice and helpful. The whole practice has a special way with kids. Within a few moments, my daughter was laying on the table under the light with her mouth open. She even let them use a dental tool to check her teeth. I was impressed with their knowledge and we will definitely go back!"
– Lauren D
I couldn't be more pleased
"I took my 22-month-old son here for his first dental visit, and I couldn't be more pleased. The entire staff was extremely kind, and the environment is ideal for small children. There are plenty of activities in the waiting area to keep your kids occupied. They even have a large touch screen video game for older kids. The methods they use to keep toddlers calm during the exam are very effective. They even gave him a ball the keep! The dentist, Dr. Kate Lambert, has a great personality and she defniitely belongs in pediatric dentistry! My son was very comfortable with her. She was very gentle with him yet she completed the exam quickly! We will definitely be bacvk, and I highly recommend this place."
-Alexandra R
Caring for Your Baby's Gums
Even before your baby's first tooth appears, the gums can benefit from your careful attention. After breast or bottle feeding, wrap one finger with a clean, damp washcloth or piece of gauze and gently rub it across your baby's gum tissue. This practice both clears your little one's mouth of any fragments of food and begins the process for building good daily oral care habits.
We are happy to give your infant a tooth tender at the first visit.
Upgrade to a Baby Toothbrush with the First Tooth
When that first tooth makes an entrance, it's time to upgrade to a baby toothbrush. There are usually two options: a long-handled toothbrush that you and your baby can hold at the same time, and a finger-puppet-like brush that fits over the tip of your pointer finger. In each case, the bristles are soft and few.
We recommend fluoridated toothpaste from the very first tooth. Don't use a lot, just about the size of a "grain of rice" as your infant will swallow the toothpaste. If your little one doesn't react well to the introduction of a toothbrush, don't give up. Switch back to a damp washcloth for a few weeks and try the toothbrush again. The important step is clearing the teeth of any left over food and plaque. During the teething process, your child will want to chew on just about anything, and a baby toothbrush with a teether can become a favorite toy during this period.
Brushing with Toothpaste
For the first two years, be sure to only use a very small amount of fluoridated toothpaste, about the size of a "grain of rice". From the beginning, have your little one practice spitting the toothpaste. Once your child turns three, he/she can upgrade to a "pea-size" amount of toothpaste. It is important to closely monitor the amount of toothpaste going on the brush, as your child will not be able to spit out all of the toothpaste until around age 6.
Avoiding Cavities
Don't give your baby any sort of sweetened liquids such as flavored drinks or soda. Even the sugars present in fruit juice, formula, and milk can cause decay, so regular teeth and gum cleaning is vital. Also, make sure your baby never goes to bed with a bottle; liquids in prolonged contact with teeth greatly increase the risk for early-childhood decay, also called baby-bottle caries.
Setting a Good Example
As part of the natural learning process, little ones are expert mimics, and you can take advantage of this talent. Brush and floss daily while your child is watching, and he or she will intuit at an early age the importance of your good habits. As soon as your child shows interest, offer a toothbrush of his or her own and encourage your toddler to "brush" with you. (You'll find toothbrushes with chunky, short handles that are easy to grip.) Most children don't have the dexterity necessary to thoroughly clean their own teeth until they're in late elementary school, so you'll have to do that part of the job. Try different tactics to make brushing fun: flavored toothpaste, a toothbrush with a favorite character on it, or singing songs about brushing. The primary goal is to instill healthy oral habits at an early age to set your child up for a lifetime of healthy, cavity-free teeth!
Excellent Additional Resources
You can also visit the Baby Oral Health Program (BOHP) to learn about how the program educates and provides resources for dental health care providers on the principles of infant and toddler oral health. All of our doctors have had the opportunity to be continually educated through this program and will happily discuss any questions you may have during your infant care consultation.