Meet our highly-skilled, experienced, and fun pediatric dental team in Winston-Salem and Kernersville, NC
We recognize that all of our young patients are unique and deserve to receive dental care that reflects their individual needs. Our experienced and talented dental team is committed to working with you and your child to create a comfortable, stress-free, and rewarding dental experience every time you visit our practice.
We are pleased to welcome you and your family, and we look forward to working with you.
---
Business Team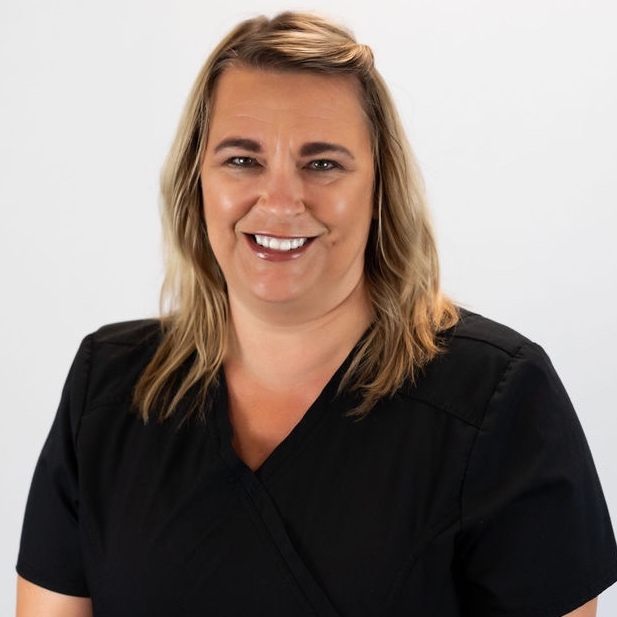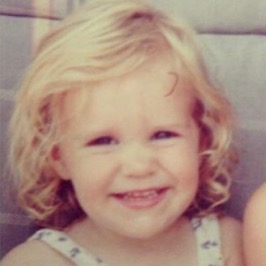 Deann
Administrative Assistant
After living in Minnesota and working in a dental practice, Deann is thrilled to now call Kernersville, NC her home. She brings over twenty years of both dental assisting and administrative experience, and loves connecting with patients and families.
When away from work, Deann enjoys trying new restaurants with her husband of nearly 30 years, spending time with her three children, and being an active member in her church.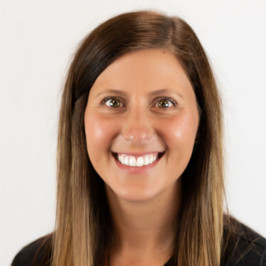 Karlee
Administrative Assistant
Karlee joined our team in 2022 after working in an ophthalmology office. Though Karlee is new to the dental field, she has a passion for children and has quickly learned that she loves pediatric dentistry and helping make the dentist a fun place for kids!
When she's not working, Karlee enjoys traveling with her husband and spending time with her two boys. Her husband races in Nascar's Xfinity series, and they love cheering him on as a family!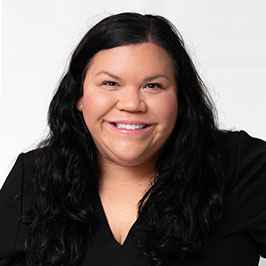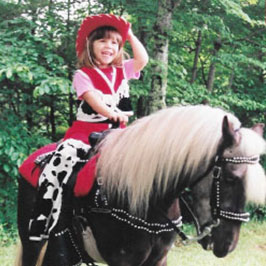 Kylie
Marketing and Community Outreach Coordinator
Kernersville Coordinator
While Kylie went to school for dental assisting, after receiving her certification, she decided that front office was more her niche! She is also our social media, marketing, and community outreach coordinator. Kylie understands that the dentist office can be an unfamiliar place for our younger patients. She loves when they become comfortable and actually look forward to coming to have their teeth cleaned! Kylie enjoys being part of a team with a common goal: providing the very best care to patients!
When not at work, Kylie loves spending time with her her miniature goldendoodle named Evie and traveling.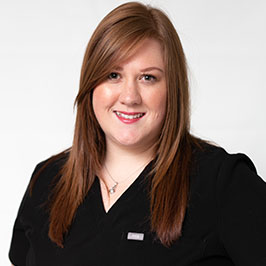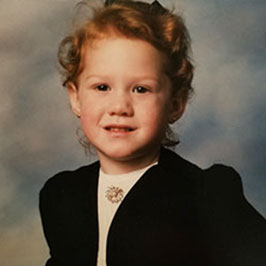 Nicole
Administrative Assistant
Nicole started her dental career as a dental assistant in 2007; however, she quickly found that she enjoyed the business administrative role and decided to transition from the clinic to the front office. Nicole enjoys being able to provide quality customer service and playing an active role in creating a positive experience for both our patients and their parents. She also appreciates working with a team that shares her same vision when it comes to providing top-notch care!
Nicole is married and has a little girl, Liana, and one fur baby, Gento. She enjoys spending time with friends and family, cooking, kayaking, and other outdoor activities.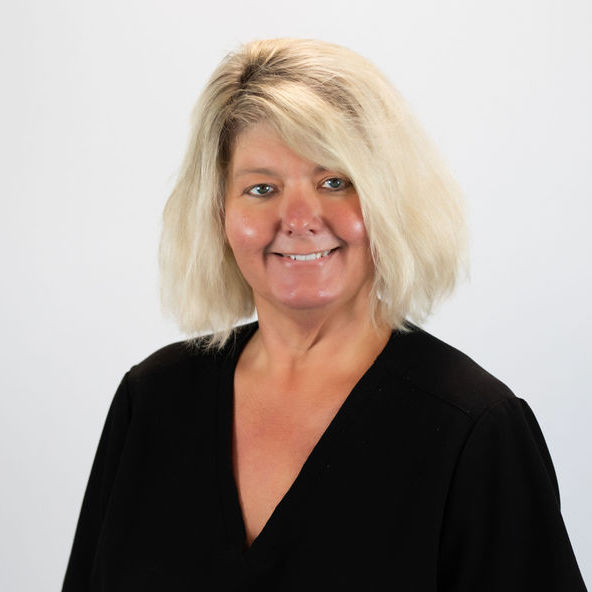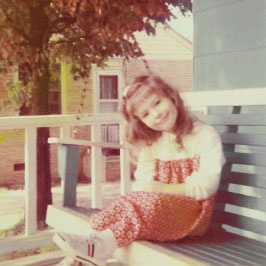 Ruthie
Administrative Assistant
Ruthie joined our practice in September 1997, after spending ten years as a dental assistant in general dentistry and oral surgery. She transitioned to the front office at Drs. Spangler, Rohlfing, and Lambert and has been a smiling face there for 22 years now. Her knowledge and love of computers keeps our office running smoothly!
Ruthie is happily married with two children and two amazing granddaughters. If she is not at a softball field, you will find her on a lake somewhere enjoying the water. Ruthie also enjoys fishing, camping, and cooking!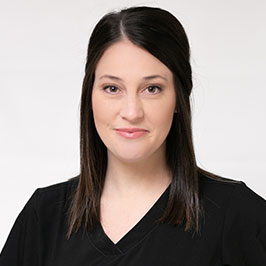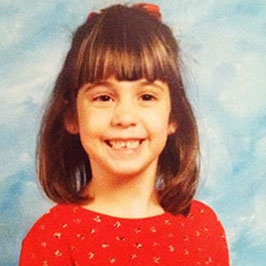 Hannah
Administrative Assistant
Hannah completed her dental assisting certification at Lake Norman Dental Assisting School to gain more knowledge about the clinical side of dentistry. She assisted in orthodontics for a few months, but realized that the administrative side was a better fit! Now, as a part of our office, she assists with all aspects of the office operations, all with a great attitude and even better communication. She loves seeing kids being happy and confident about their smiles!
When she is not in the office, Hannah enjoys spending time with her family and friends. She and her husband Shawn have been married for two years and just brought a sweet baby boy Asher into the world. Hannah is a huge South Carolina Gamecock fan and loves watching college football. She also plays slow-pitch softball when she has time!
---
Hygienists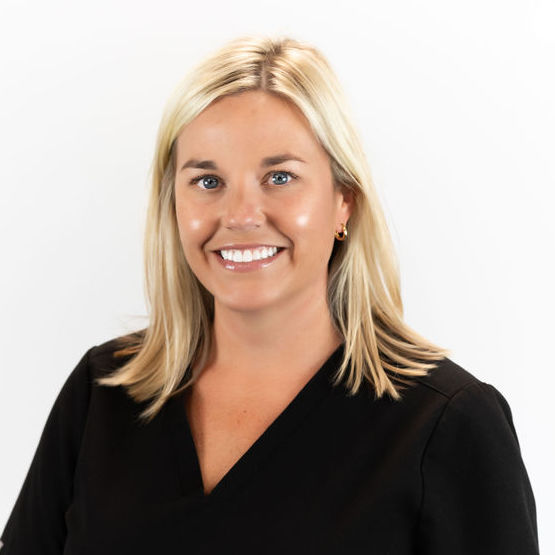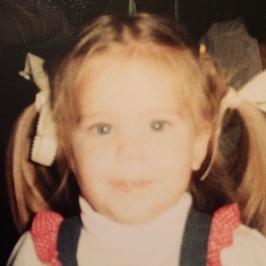 Ashley M
Dental Hygienist
Ashley was born and raised in Winston-Salem. She has worked for over 15 years as a dental hygienist and absolutely loves working with children. Her favorite part of her job is building relationships with patients and families and helping anxious children learn that the dentist can be fun! Ashley graduated from Guilford Tech for both her dental assisting and dental hygiene certifications.
Outside of the office, she enjoys going to the beach, reading, and relaxing. She is married to her husband, Will, and has two sons and a dog named Mokka.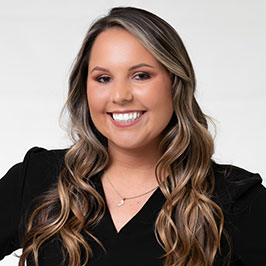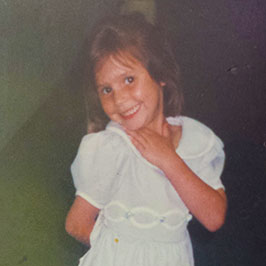 Krystal
Dental Hygienist
Krystal attended Guilford Technical Community College from 2012-2014 for dental hygiene before joining our team in 2019. She excels at building a relationship with each patient and interacting with different and unique personalities! Her own fun personality makes her a great fit with our team's silly atmosphere.
Outside of work, Krystal enjoys traveling in her Jeep, shopping with friends, playing with her chocolate lab Harper, eating new cuisines, and days by the ocean!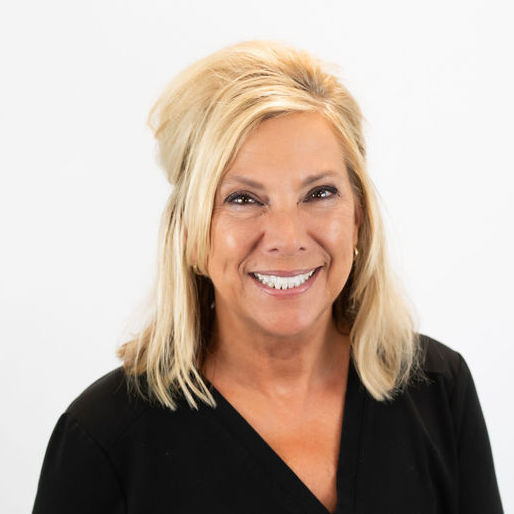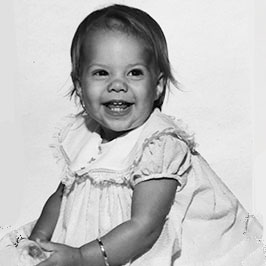 Paige
Dental Hygienist / Clinical Coordinator
Paige graduated from the dental hygiene program at Central Piedmont Community College and has worked in our office as a registered dental hygienist for 18 years. She loves working with children of all ages to make their experience in our office fun, building trust and relationships, and providing education to the patients and their parents. She works diligently with the entire team to create a happy, safe space for all of our patients.
Paige is a mom of twins Jake (in dental school!) and Jared (works in finance!) and a teenager Mason (gamer and middle school student). She also has a dog named Rebel. Paige loves to spend time with her family and friends, listening to music, working out at the YMCA, and traveling to the beach.
---
Dental Assistants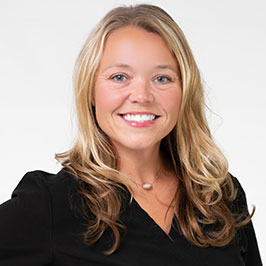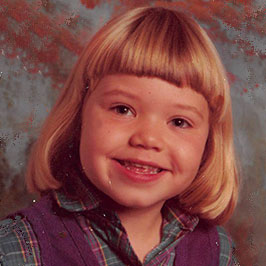 Amy
Dental Assistant
Amy graduated from the dental assisting program at Guilford Technical Community College in 2001 and shortly after joined our practice. She loves working with kids and seeing all their smiling faces. Along with the rest of our staff, Amy makes our office an awesome, fun place!
Amy has been happily married to her husband Jermiah since 2006. They have one son, Maximus, and a bloodhound puppy, Walt. Amy and Jermiah spend most weekends on the ball field watching their son play travel soccer and baseball. The family loves the Lord and enjoys taking mission trips and serving at their church.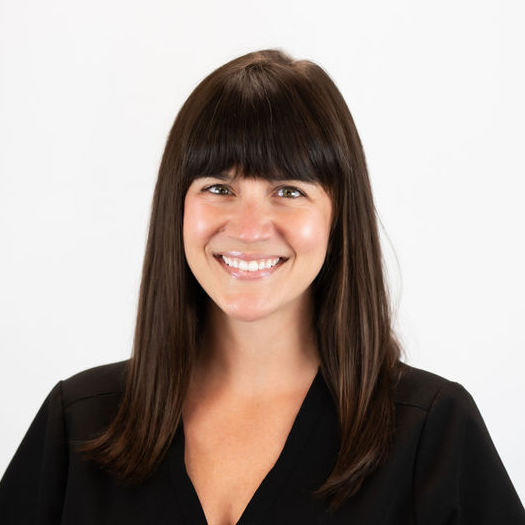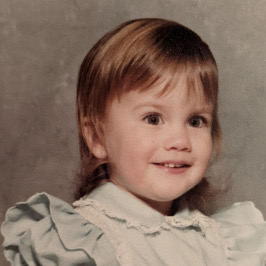 Ashley W
Dental Assistant
Ashley joined our practice in August 2021 and brings with her over fifteen years in pediatric dentistry! She enjoys patient care most of all, but also has many years of practice management experience. Ashley obtained board certification in dental assisting in 2008 and has also taught in the dental assisting program at GTCC. Her favorite part of pediatric dentistry is helping kids overcome their fears, building trust with each child while providing education for a lifetime of healthy teeth - while having fun, too!
When she's not at work, Ashley enjoys spending time with her husband, son and doggie, Griffon. She loves (to spend too much time) making crafts, reading scary and interesting books, and spending time outside biking, gardening, and exploring.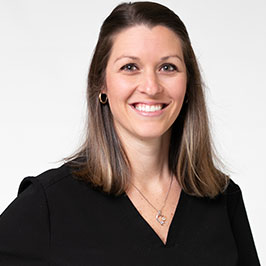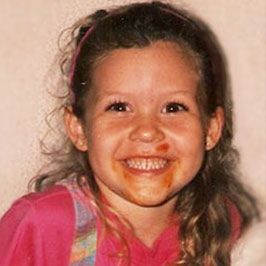 Casey
Dental Assistant
Casey graduated from Kaplan College for dental assisting in 2011 and joined our office in 2019. Her dream job has always been to work in dentistry with children, and she's had the privilege to do just that for the past eight years! Casey is great at working with children and helping them be comfortable when visiting the dentist.
Casey and her husband Joseph welcomed a little girl, Presley, to the world almost a year ago. Casey loves to be around family, whether she is just hanging out at home or going on vacations. She also enjoys going to the beach, being outdoors, and going fishing (especially on the outer banks).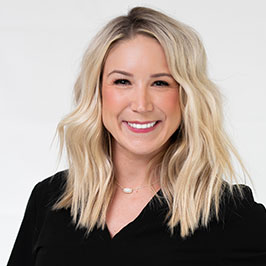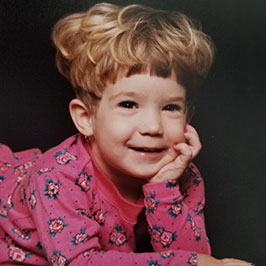 Jacquelyn
Dental Assistant
Jacquelyn is from Winston-Salem and has a passion for oral hygiene and teeth. Fun fact—she was once a patient of our practice years ago! She has worked as a pediatric dental assistant since 2010 and absolutely loves working with children. Jacquelyn takes time to get to know and develop relationships with her patients and their parents. Her greatest achievement is turning a patient's fear of the dentist into a LOVE for the dentist!
Jacquelyn lives with her husband John, dogs Kevin and Josie (who are the center of their world), two cats, and one horse named Siege. They love spending time outside being active and most importantly, together. Jacquelyn is also very big into health and fitness!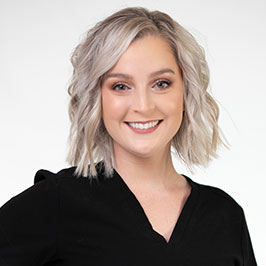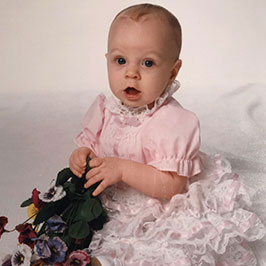 Jessica
Dental Assistant
Jessica attended Forsyth Technical College for her dental assisting diploma from 2012-2013. She joined Spangler, Rohlfing & Lambert in 2017, where she assists with all aspects of our patients' care. Jessica loves working with children and being able to make them feel comfortable and safe in the dental office. She also feels very fortunate to work with the best doctors and team around!
Jessica lives in Yadkin Co. with her husband Drew and dog Jasper. He is currently their only child and spoiled rotten! Outside of work, Jessica loves being active and outdoors, and spending lots of time with family and friends. She also enjoys being involved in her church, helping with teaching the pre-school Sunday School class.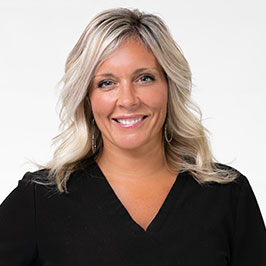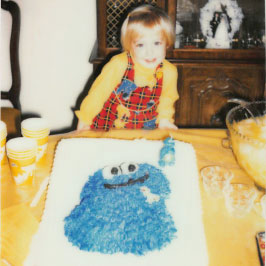 Kim
Dental Assistant
Kim graduated from Guilford Technical Community College's dental assisting program in 1996. Upon graduation, she began working in both our Kernersville and Winston offices as a certified dental assistant. Kim loves working with kids! She's great at making even the most nervous patient feel comfortable.
Kim resides in Kernersville with her husband and five beautiful daughters. Kim loves nothing more than spending time with family, but she also makes time to work out at least four or five days a week!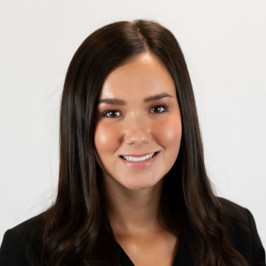 Mallory
Dental Assistant
Bio Coming Soon!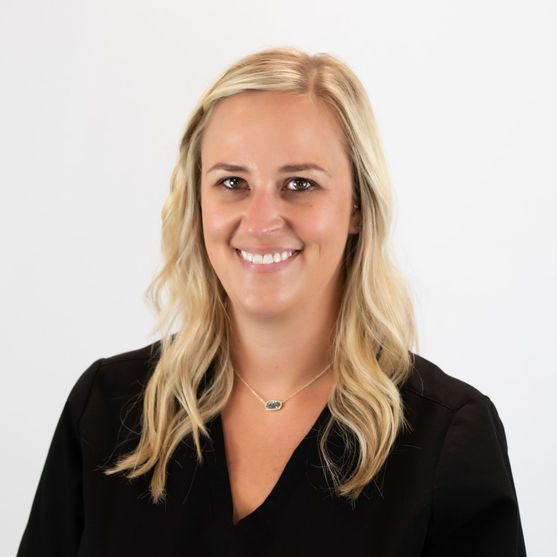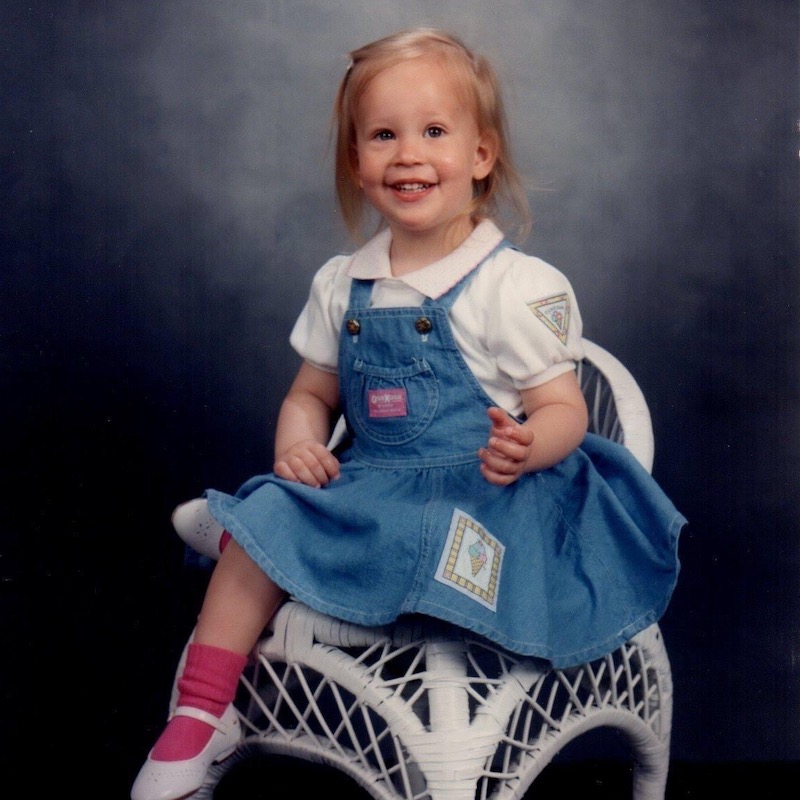 Meghan
Dental Assistant
Meghan graduated from the Forsyth Tech Dental Assisting Program in 2021 and joined our team right after graduating. She has always wanted to work in dentistry and was able to pursue her dream once her children were all in school. Meghan is married and has four children who keep her busy. When she isn't with her family, she enjoys time with her friends and shopping.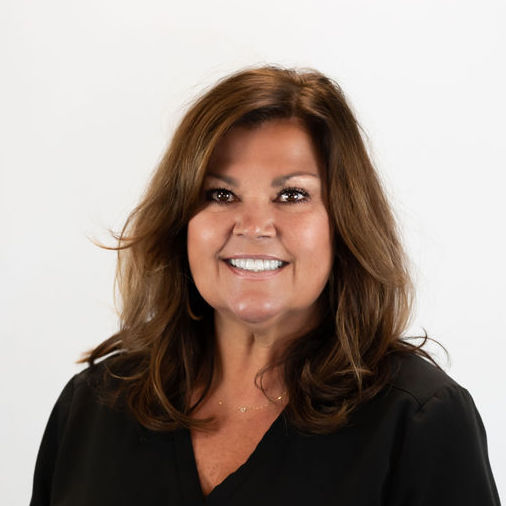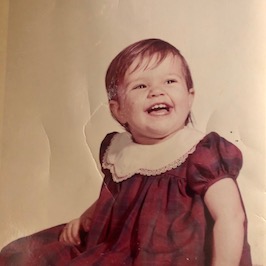 Rhonda
Clinical Coordinator / Dental Assistant
Rhonda graduated from dental assisting school at UNC Chapel Hill and has obtained her CDA license. She has over 30 years of dental assisting experience in pediatric dentistry to offer our practice and our patients. Rhonda was one of our original dental assistants with Dr. Mark Meyer when he opened our practice in 1989 and we are so lucky that she has come back home!
Rhonda finds a certain joy in working with children and radiates warmth to all patients. She is happily married and resides in Pfafftown with her husband, Tim. She has three grown children and four grandchildren.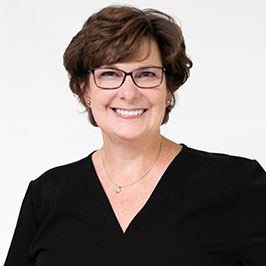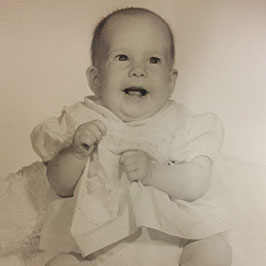 Regina
Dental Assistant
Regina graduated from the dental assisting program at the University of North Carolina at Chapel Hill. She works two days a week at our Winston Salem office and has more than 20 years of pediatric dental experience. She adores working with children and giving them the education they need to have healthy smiles for life!
Regina resides in Yadkin County with husband Rusty. She has two grown children, Blake and Brady, who live in live in Clemmons and Greensboro. Regina also has a beautiful new granddaughter! In her spare time, she loves spending time with the family and relaxing on the weekends.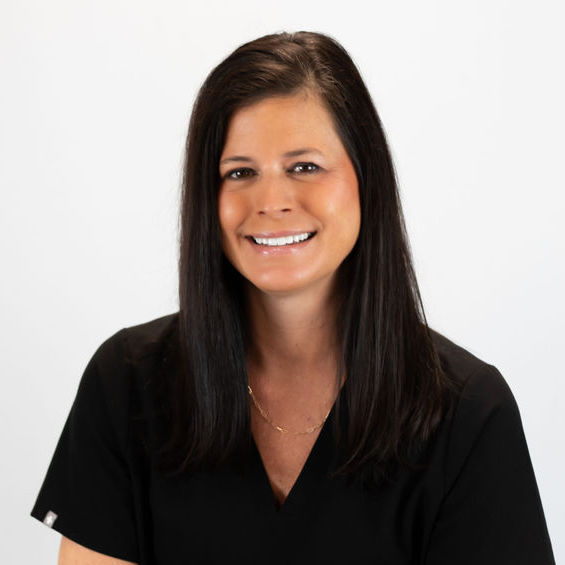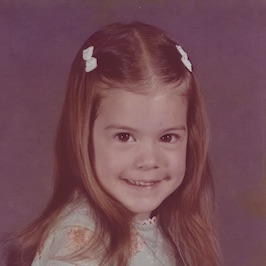 Tiffany
Dental Assistant
Tiffany attended the dental assisting school at Guilford Technical Community College. She became a certified dental assistant and passed the DANB (Dental Assisting National Board) in 2008. She has over25 years' experience in general and pediatric dentistry.
Tiffany was born and raised in Winston-Salem. She enjoys being outside, mountain biking, boating, and spending time with her family.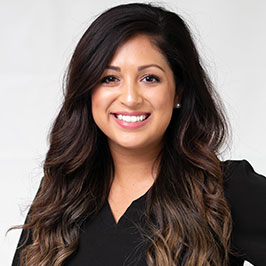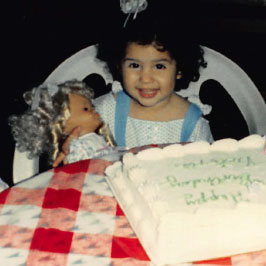 Victoria
Dental Assistant
Victoria attended the dental assisting program at Forsyth Technical Community College and pursued a pediatric specialty based on her love of working with children. She assists the dentist with a variety of dental procedures, as well as educating children about maintaining good oral hygiene and helping to create a calm atmosphere for children who are anxious or have special dental concerns.
In her free time, Victoria enjoys being outdoors, hiking, doing yoga, taking walks with her dog, painting, and crafting. She also loves spending time with family and taking weekend getaways to the mountains!