Treatment of Tongue-Ties and Lip-Ties in Winston-Salem and Kernersville, NC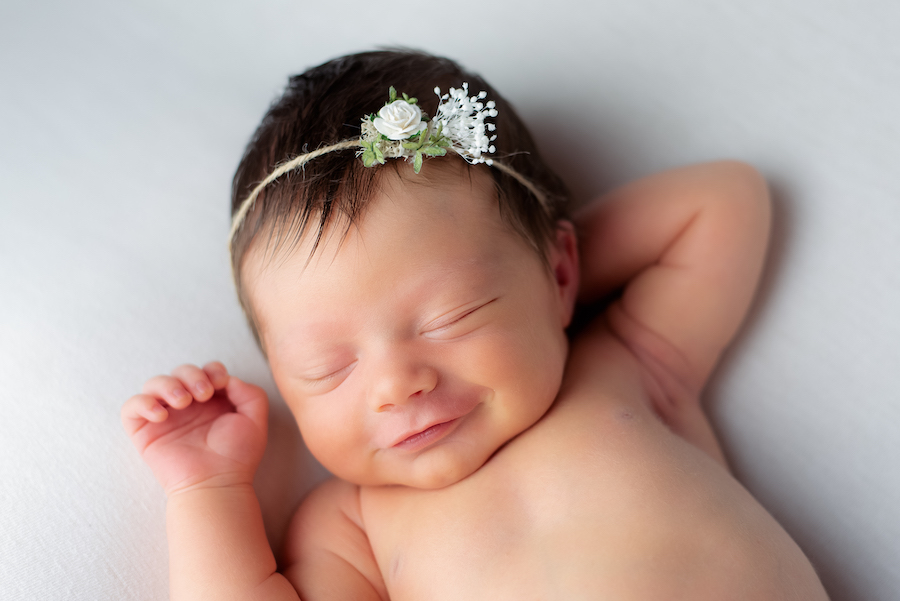 What is a tongue-tie?
Ankyloglossia, more commonly referred to as tongue-tie, is a condition that occurs when the strip of skin (lingual frenulum) connecting a baby's tongue to the floor of their mouth is more restrictive than usual. Typically, this strip of skin separates before birth, allowing the tongue free range of motion. With tongue-tie, the lingual frenulum remains attached to the bottom of the tongue, or is shorter, thicker or more restrictive than normal. Sometimes this exists all the way up to the tip of the tongue (anterior tongue-tie) while other times the restrictive nature is "hidden" behind mucosa at the base of the tongue (posterior tongue-tie)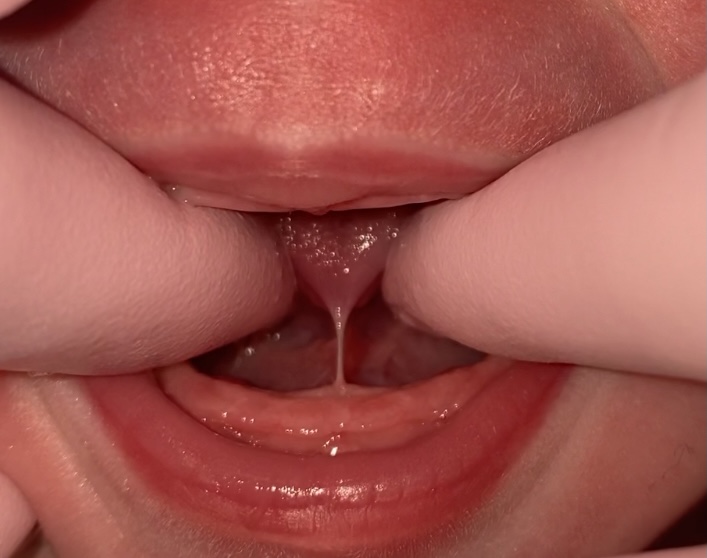 What is a lip-tie?
Similarly, a lip-tie occurs when the tissue that connect the upper lip to the gum tissue, called the maxillary labial frenulum, has less range of motion. This inhibits the upper lip from being able to lift/curl properly due to it being tethered too tightly.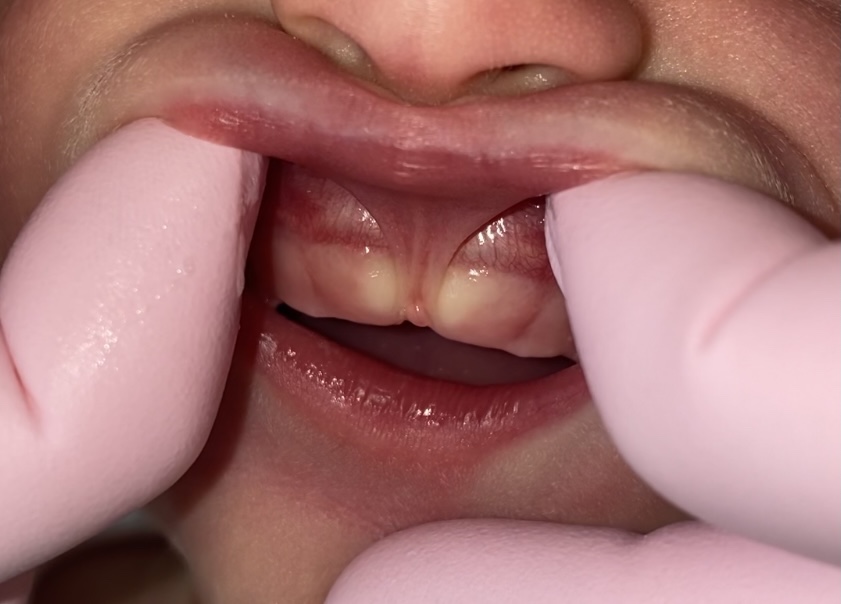 What are common signs of a tongue tie / lip tie?
•
Restriction of the tongue's movement, making it harder to breastfeed or bottlefeed
•
Difficulty lifting the tongue up or moving it from side to side
•
Heart-shaped or notched tongue presentation
•
Difficulty achieving a neutral or inverted lip position during nursing or bottlefeeding
•
Shallow / painful latch
•
Incomplete breast drainage when nursing
•
Clicking sound when feeding
•
Ingesting excessing air when feeding
Schedule a consultation to have your infant's tongue-tie evaluated at our Winston-Salem or Kernersville office
The muscles of the tongue, lips, and cheeks are paramount in oral function and our office prides itself on completing a full functional assessment for those who may suspect an issue. Our doctors will always evalute your childs lip and tongue ties at their routine cleaning and examination visits. If your child is an infant and has not yet been do the dentist, you may schedule a consultation.
What can I expect during a tongue-tie or lip-tie consultation?
There are many signs and symptom of tongue-tie. During an initial consultation exam in our
Winston-Salem
or
Kernersville
offices, we spend dedicated one-on-one time with the child and family to go through any signs/symptoms that your child may be experiencing and learning more about your particular child. We also complete a full anatomical and functional assessment of the head, neck and oral cavity during the appointment and then discuss findings and any recommendations, if needed, with the family.
Treatment of tongue-tie/lip-tie for infants
The treatment of tongue-tie for infants is a simple surgical procedure called a frenectomy.
Dr. Kate
will examine the oral tissues and functional relationship during her exam and discuss any recommended treatment. If necessary, our office utilizes the most up to date technology with a CO2 laser to release the frenulum free to restore function. This type of laser is a "cold" laser and is more gentle on the tissue than other types of lasers. Stitches are usually not necessary. Since there are few nerve endings or blood vessels in the lingual frenulum, only a topical or local anesthetic is used and there is little to no bleeding after the procedure.
What should I expect during my infant's frenum revision appointment?
After a thorough consultation where all of your questions and concerns are answered, you may choose to go forward with an infant frenum revision of the lip and/or tongue tie
The actual procedure only takes 30-60 seconds for each frenum
We ask that parents wait outside the treatment room during the procedure due to laser safety regulations
Crying and fussing are normal during and after the procedure
You will be reunited with your baby immediately following the procedure. You may stay as long as necessary to breastfeed, bottle feed, or sooth your baby afterwards.
Taking Care of your Infant Following a Frenectomy
What should I expect after an infant frenum revision?
Following an infant frenum revision, we recommend these post-procedure care guidelines to keep your baby comfortable and ensure optimal healing. These guidelines include after wound management exercises and follow-up visits.
Oral Stretching and Exercises
The goal of 'after wound management' is to allow the frenum revision site to heal open and apart (with greater range of motion) rather than constricted and tight to enable your baby to use his/her new anatomy to improve function. To help with healing, oral stretching and exercises are recommended.
In the video below, the importance of stretching for oral wound healing is reviewed, and the upper lip, tongue, and sucking exercises are shown:
Upper Lip Stretch
In the video below, the upper lip stretch is shown for infants following a lip-tie revision:
Tongue Stretches
In the video below, the tongue stretch and sleeping tongue stretch are shown for infants following tongue-tie revision:
Treatment of tongue-tie / lip tie- for teenagers
Frenotomy for tongue-tie in older children and teenagers is similar to that for infants, although it can involve stitches in certain indications. Team based care is extremely important when restoring function and we work closely with other trained professionals including IBCLCs, pediatricians, chiropractors, speech and language pathologists, feeding specialists and others to provide appropriate treatment and support for our patients and their families.
What parents are saying after tongue-tie / lip-tie treatment
Incredible, answered every question
"Dr. Kate Lambert was incredible and answered every question we had about our 5 day old's tongue/lip-tie. We had her revised and Dr. Lambert and her staff were so welcoming, concerned, and wanted us to follow with a team of our pediatrician, lactation consultant, and follow up with her a week later. Our little girl has healed beautifully and our latch is great! We are now almost back to birth weight. Very thorough and knowledgeable of breastfeeding moms/babies. I would recommend her to anyone in the area!"
-Courtney R
Best experience ever with a dentist
"Best experience ever with a dentist, had to have a tongue tie clipped on our 11 week old son! Dr. Kate took the time to explain to use the procedure then went the extra step to give us her cell phone number incase we needed extra help. Great staff of caring people."
-Hudson K
Invaluable expertise for a first-time mom
"Dr. Kate's expertise and experience have been invaluable to me as a first-time mom. For all my questions, big and small, she has gone out of her way to provide thorough answers and help me understand what to expect. I trust her implicitly and most importantly, she is amazing with my daughter. It's obvious that she absolutely loves what she does. Could not recommend a pediatric dentist more highly!"
-Danielle B.
The team made it easy, and the procedure was successful
"We visited SRL after my 2 month old had an unsuccessful tongue tie procedure at a different practice. The staff went above and beyond to accomodate our schedule, spent a lot of time with me to explain the procedure and follow-up care, and Dr. Kate was so professional and caring with my baby girl. Visiting a dental office with an infant is stressful, but this team made it easy (and the procedure was successful this time!). I'm so thankful to have a practice like this in the community!
-Jenny O.
Fit us in with short notice to evalute and treat my 16 week old daughter
This is the absolute best pediatric dental practice! I drive over an hour just to see Dr. Kate and her team. When my daughter was 16 weeks old, she had difficulties using her tongue. Dr. Kate fit us in on short notice to evaluate and treat my daughter. The entire practice was friendly, knolwedgeable, and comforting to a tired mom with a new baby. I was so thankful for the positive experience at Spangler, Rohlfing & Lambert after weeks of being referred to many different doctors and no answers. I would highly recommend this practice to any parent looking for pediatric dental care!
-Ashley J.
Everyone was so friendly and informative
We went for my son's tongue and lip tie to be assessed, Dr. Lambert did the procedure to fix it (frenectomy) the same day, it only took minutes to do! Everyone there was so friendly and helpful/informative throughout the whole process! We highly recommend them!
-Kristin T