Kernersville Pediatric Dental Office
Spangler, Rohlfing & Lambert Pediatric Dentistry in Kernersville, NC
Address:
900 Old Winston Rd Suite 210
Kernersville, NC 27284
Phone: (336) 992-9222
Fax: (336) 464-2902
Email: kville@happykidssmiles.com
When is the Kernersville Pediatric Dental Office Open?
Office Hours:
Mondays: 8:00am to 5:00pm
Tuesdays: 8:00am to 5:00pm
Wednesdays: 8:00am to 5:00 pm
Our offices observe national holidays and is closed on: New Year's Day, Memorial Day, Independence Day, Labor Day, Veterans Day, Thanksgiving Day, and Christmas Day
What should I do if my child requires dental attention on a day that Kernersville the office is closed?
On the days the office is closed, the phones will be re-routed to our Winston-Salem location. If your child has an urgent dental need, we are also happy to see your child there.
Kernersville Pediatric Dental Team
Business Team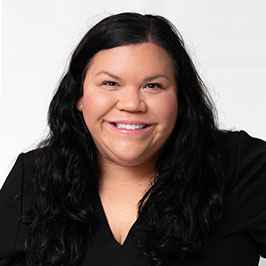 Kylie
Administrative Assistant
While Kylie went to school for dental assisting, after receiving her certification, she decided that front office was more her niche! Kylie understands that the dentist office can be an unfamiliar place for our younger patients. She loves when they become comfortable and actually look forward to coming to have their teeth cleaned! Kylie enjoys being part of a team with a common goal: providing the very best care to patients!
Kylie has a fur child named Evie—miniature Goldendoodle. Kylie enjoys baking, cooking, and spending time with family and friends. She also loves to travel and go to concerts!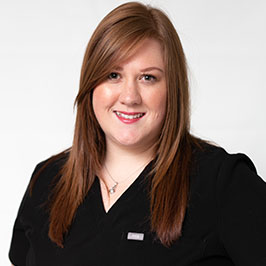 Nicole
Administrative Assistant
Nicole started her dental career as a dental assistant in 2007; however, she quickly found that she enjoyed the business administrative role and decided to transition from the clinic to the front office. Nicole enjoys being able to provide quality customer service and playing an active role in creating a positive experience for both our patients and their parents. She also appreciates working with a team that shares her same vision when it comes to providing top-notch care!
Nicole is married and has a little girl, Liana, and one fur baby, Gento. She enjoys spending time with friends and family, cooking, kayaking, and other outdoor activities.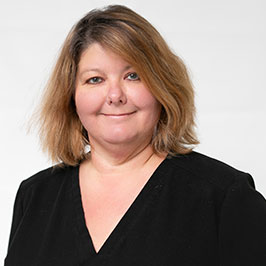 Ruthie
Administrative Assistant
Ruthie joined our practice in September 1997, after spending ten years as a dental assistant in general dentistry and oral surgery. She transitioned to the front office at Drs. Spangler, Rohlfing, and Lambert and has been a smiling face there for 22 years now. Her knowledge and love of computers keeps our office running smoothly!
Ruthie is happily married with two children and two amazing granddaughters. If she is not at a softball field, you will find her on a lake somewhere enjoying the water. Ruthie also enjoys fishing, camping, and cooking!
Clinical Team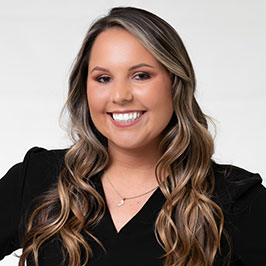 Krystal
Dental Hygienist
Krystal attended Guilford Technical Community College from 2012-2014 for dental hygiene before joining our team in 2019. She excels at building a relationship with each patient and interacting with different and unique personalities! Her own fun personality makes her a great fit with our team's silly atmosphere.
Outside of work, Krystal enjoys traveling in her Jeep, shopping with friends, playing with her chocolate lab Harper, eating new cuisines, and days by the ocean!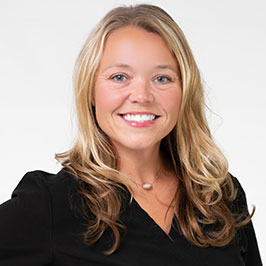 Amy
Dental Assistant
Amy graduated from the dental assisting program at Guilford Technical Community College in 2001 and shortly after joined our practice. She loves working with kids and seeing all their smiling faces. Along with the rest of our staff, Amy makes our office an awesome, fun place!
Amy has been happily married to her husband Jermiah since 2006. They have one son, Maximus, and a bloodhound puppy, Walt. Amy and Jermiah spend most weekends on the ball field watching their son play travel soccer and baseball. The family loves the Lord and enjoys taking mission trips and serving at their church.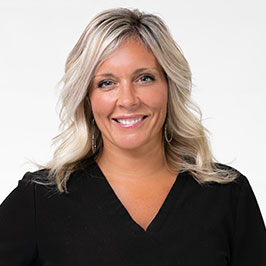 Kim
Dental Assistant
Kim graduated from Guilford Technical Community College's dental assisting program in 1996. Upon graduation, she began working in both our Kernersville and Winston offices as a certified dental assistant. Kim loves working with kids! She's great at making even the most nervous patient feel comfortable.
Kim resides in Kernersville with her husband and five beautiful daughters. Kim loves nothing more than spending time with family, but she also makes time to work out at least four or five days a week!