Please join us in congratulating Dr. Kate for winning the Triad Mom's on Main 2021 Choice Award for Favorite Pediatric Dentist!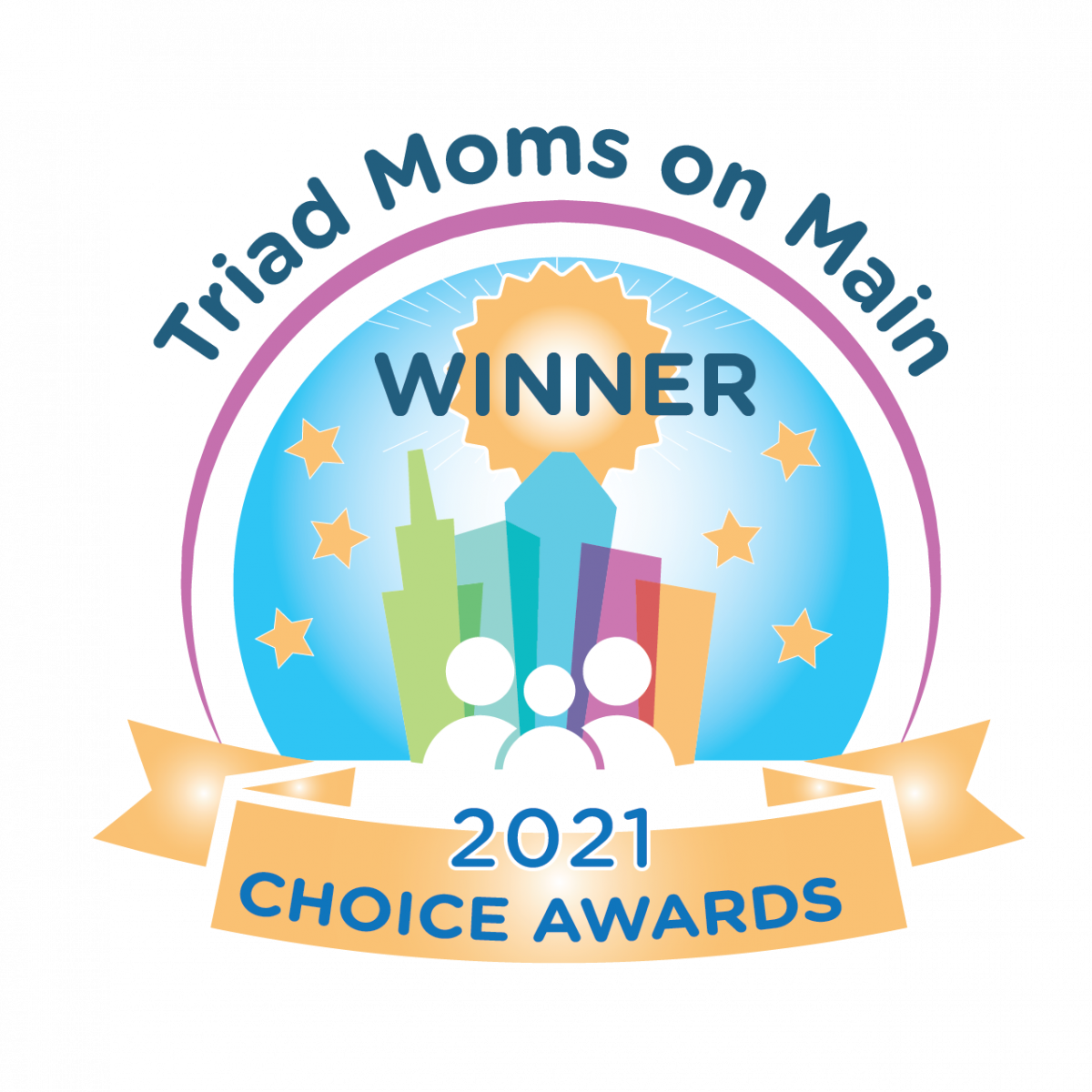 Dr. Kate Lambert grew up in the Triangle and moved to her husband's hometown of Winston-Salem following residency. She loves everything about pediatric dentistry, especially building relationships with the patients and their families. It is a joy to be able to celebrate all the little milestones with her patients as they grow throughout their time in her care.
Education
Dr. Kate graduated from the University of North Carolina at Chapel Hill with her Doctorate of Dental Surgery. She then attended the University of Florida-Shands Hospital for her residency and Certificate in Pediatric Dentistry.
During residency, Dr. Kate specialized in comprehensive pediatric dentistry, as well as infant oral health, working with children with special healthcare needs, and children with craniofacial anomalies. In her last year of residency, she was awarded the Mary J. Hauk Memorial Scholarship through the American Cleft Palate-Craniofacial Association. This competitive scholarship is awarded to one specialist a year in their field; Dr. Kate received it for her research and work within the team environment. She is board certified by and a Diplomate of the American Board of Pediatric Dentistry and a Fellow of the American Academy of Pediatric Dentistry.
Leadership
Currently, Dr. Kate is an Assistant Professor in the Department of Dentistry/Department of Plastic Surgery and serves on the WFBMC Craniofacial Team. She is also an Adjunct Assistant Professor on the faculty at UNC-Chapel Hill and loves going back to UNC and spending time with the dental students.
Dr. Kate loves being part of and contributing to the wellness of the Triad area, participating in and supporting many community organizations. She currently serves on the Board of the Down Syndrome Association of Greater Winston Salem. She also works closely with the greater birth community in the Triad area to provide team based care for infants and children with tongue-tie/lip-tie.
Dr. Kate is committed to continuing education and is an active member of the American Academy of Pediatric Dentistry, American Board of Pediatric Dentistry, North Carolina Academy of Pediatric Dentistry, Forsyth County Dental Society, American Cleft Palate-Craniofacial Association, and American Laser Study Club.
More about Dr. Kate
When not seeing patients in our Winston-Salem and Kernersville offices, Dr. Kate is most often found with her husband Trey, their two young children, Ransome and Fletcher Louise, and Harper, their dog. They enjoy trips to the mountains, time with family and friends, and activities with their church and community as well.
What parents are saying about Dr. Kate
Dr. Kate is MAGIC
"Dr. Kate Lambert and staff are AMAZING!!!! It's like wrestling an alligator trying to brush my 2yo teeth. Dr. Kate is MAGIC! She was able to keep my daughter calm and cooperative. They are taking extra precautions to keep everyone safe during this COVID crisis! I can't thank them enough for enough for such a great visit and experience."
-Kate B
Very thorough and knowledgeable
"Dr. Kate Lambert was incredible and answered every question we had about our 5 day old's tongue/lip-tie. We had her revised and Dr. Lambert and her staff were so welcoming, concerned, and wanted us to follow with a team of our pediatrician, lactation consultant, and follow up with her a week later. Our little girl has healed beautifully and our latch is great! We are now almost back to birth weight. Very thorough and knowledgeable of breastfeeding moms/babies. I would recommend her to anyone in the area!"
-Courtney R
I would describe the office visit as going to Disney World
"I never write online reviews but I must in this case. Dr. Kate and her team are absolutely wonderful. My four-year-old is excited to go to the dentist because of the way she is treated at this office. They truly go out of their way to make the whole process FUN, even while having cavities filled...who would have thought this was even possible? I would describe it as going to Disney World and having your teeth fixed at the same time."
– John R
My daughter can't wait to go back to the dentist
"My two year old loved her first dental experience with Jacquelyn and Dr. Kate! She can't wait to come back for her 6 month check up. She still talks about going to the dentist and loves brushing and counter her teeth now! :-)"
-Kassey H
I couldn't be more pleased
"I took my 22-month-old son here for his first dental visit, and I couldn't be more pleased. The entire staff was extremely kind, and the environment is ideal for small children. There are plenty of activities in the waiting area to keep your kids occupied. They even have a large touch screen video game for older kids. The methods they use to keep toddlers calm during the exam are very effective. They even gave him a ball to keep! The dentist, Dr. Kate Lambert, has a great personality and she definitely belongs in pediatric dentistry! My son was very comfortable with her. She was very gentle with him yet she completed the exam quickly! We will definitely be back, and I highly recommend this place."
-Alexandra R